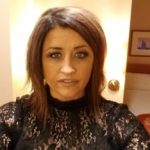 About Me: Mobile Home Buyer
Thank you for visiting www.CashNowForMyHome.com my name is Stephanie.  I am Mobile Manufactured Home Buyer and Blogger.  I buy mobile homes on land in mobile home parks.  This is my About Me Mobile Home Buyer Page.  
If your joining me you will learn everything mobile manufactured homes from how to buy, sell, remodel and fix mobile manufactured homes.  
Stephanie Handy has 15 years experience in real estate, specializing in mobile homes and site development.
With over 300+ mobile homes bought and sold throughout her career, she is considered an expert in this industry.  She has owned, rented, sold and moved mobile homes throughout the United States.  
She was born and raised in the state of Michigan and specializes in homes in Michigan, Indiana and Ohio area. However, she does purchase mobile homes throughout the United States.
She helps sellers with their homes from all different types of situations: divorce, job relocation, death, back taxes and back lot rent.  She has extensive experience in all of these areas.    
              Sell My Mobile Home Quickly
Serving you in the selling of your mobile home.  If you are interested in selling your mobile home we are here to help.  Whether you are looking to sell a singlewide, doublewide, trailer, park model or tiny home I can help.  I can purchase mobile homes in almost any state.
If you would like to speak to someone regarding your home you can call / text us at:  (989) 233-2568 or simply fill out the form on the first page of this site. 
Stephanie can give you immediate help on getting your home sold today! CashNowForMyHome.com
         Get Your Cash Offer for Your Home Today!
Visit some of our articles: