Whether you already own a mobile home park or you are still thinking about owning one, you might be concerned about what your responsibilities are. After all, you are the landlord of a mobile home park or about to become one, so we have compiled a list of responsibilities you have to carry out as a mobile home park owner. Do enjoy the read.
Mobile Home Park Investing
Mobile home park investing can be a great way to make passive income.  While the economy is wildly up and down affordable housing in (bulk) or in a park has become a stability to many portfolios.  Typical returns on mobile home park investing range from 10 – 12 % on the low end.  
There are many things you need to watch for when purchasing a mobile home park.  So you want to educate yourself as best as possible as this is a large investment.  Mobile Home Parks are backed by real assets so it makes this an amazing opportunity.  
Mobile Home Rent Collection 
This is the first thing that will come to your mind when you think of becoming a mobile home park owner. You will need to keep a record of tenants that have paid rent,  the ones that are yet to pay, the ones that paid late, and how long they were late. You also need to take note of missed payments, so you'll know the next action to take.
Lease Agreements
It's important to have an attorney who can put together a well though out lease agreement for your tenants.  As a park owner you will want to make sure that it covers all details from the length of the lease, to the rules of the park, to the guidelines of what happens when you leave the park, just to name a few.  
                                 Safety in Your Park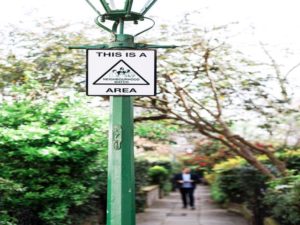 You might realize there aren't many safety precautions to be put in place in a mobile home park.  You would be surprised at the number of hazards that can occur in a mobile home park. Especially when there are children or toddlers in the park.
An example is trees, which can be dangerous if not properly taken care of. Branches can grow too big and drop on people, cars, or mobile homes near them. So it is your responsibility as a mobile home owner to ensure that the trees and every other safety precautions are put in place.
Keeping the Mobile Home Park Clean 
Different areas constitute a mobile home park as a whole. Although some areas in the park are more important than others.  Every area in the park must be kept clean at all times. So, it is the responsibility of the mobile park owner to ensure that every area is clean.  They need to make sure garbage collection is well planned.  They should also ensure that the tenants are aware of the schedule for the garbage collection.
Mobile Home Park: Utilities
Electricity, water, good drainage, and gas are all necessary rights of your tenants.   Tenants are entitled to utility hook ups at all times but the tenants are responsible for the bills to them. So, a mobile park owner has to ensure that these utilities are functioning properly at all times.  The only time the park wouldn't be responsible is in situations you can't control.   You can't control when natural disasters arise, and cause damage to the utilities. As the law gives the mobile park owner three days to repair these facilities when situations like that occur. 
 Mobile Home Park Buildings: Maintenance
It is the responsibility of the mobile home park owner to ensure that every building
and infrastructure in the parks are all in good condition. Infrastructures like roads or garages should be repaired whenever they are damaged.
Enforcement of Rules and Regulations
This is one area many mobile home park owners or even landlords, in general, don't like. Not every landlord can be strict when it comes to rules enforcement and meting out punishments. So, this is why it is advisable to hire a manager if you can't handle residents yourself.
Evictions: These Are Bad For Everyone Involved 
One thing that parks have to deal with is evictions as well.  Evictions are no fun for tenants or park management.  The park is forced to lose lot rent.  This results in having their revenue stream held up for a couple months while they start the eviction process. 
The tenant is now forced to find new housing.  Now the tenant has to worry about their mobile home that is setting on a rented piece of land and now the tenant is probably facing a mobile home park eviction. 
The Park Office
Finally, ensure that you have an excellent landlord-tenant relationship with your tenants so that they won't hesitate to reach out to you when they have issues affecting them. Having a staffed office on the park premises open Mon-Fri 8a – 5pm is recommended.  If staff does have to leave be sure to place a sign on the door announcing when they will be back.  Be sure your back at the stated time so you can run a park that is timely and mindful of your tenants as well.  
Mobile Home Parks Near Me
The best way to find a mobile home park near you is to Google it.  Either using Google or Google maps is the best solution.  Simply type in mobile home parks near me and you should immediately find results.  
Mobile Home Park: 55+ communities
Some mobile home parks are just for residents that are 55+.  If you are interested in purchasing a mobile home park that has older residents that might be more responsible and have a more stable income this type of park might work well for you.  
I would recommend finding a city and state that you are interested in investing in and then driving through the parks in the area.  
Be sure to stop by the park office and grab a set of their rules and regulations.  If you are looking for a 55+ community the park office can probably point you in the right direction.  Most park offices are familiar with all the parks in the area.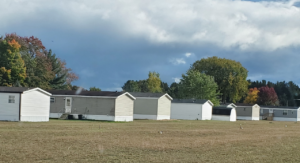 Mobile Home Park Investing
Many investors are turned off by investing in single family homes or apartment complexes.  Maintaining these types of investments can turn into a full time job.  
When it comes to mobile home parks you typically don't own the home.  The residents in the park own the home and the park owner just owns the land.  So you just lease the land to the residents and you aren't responsible for the furnaces, ac units, plumbing issues etc.  This gives the park owner great leverage because there are less expenses.  
Mobile Home Park Maintenance
When you own a mobile home park it is best to have a maintenance person at the park 24 / 7 or at least available 24 / 7.  It is well worth the money to have emergency repairs fixed before they turn into something really bad.  Broken water lines and storms can cause major issues to the park.  These types of repairs need immediate attention. 
Make sure all the tenants have the phone number to the repair maintenance person.  This person should be easily accessible.