If you are looking to sell your mobile home this might be the time that you discover that your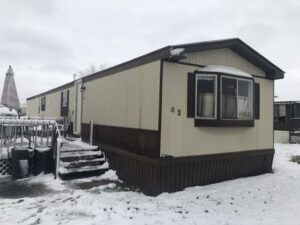 mobile home title is missing.  Having the title to the mobile home is important.  It is just like a car title and gives you the ownership of your mobile home.  If your mobile home is on private land you may want to make sure that you have a mobile home title vs. deed to the land. 
Lost mobile home title in your name:
Sometimes you just simply misplaced the title but you know its in your name. You can go down to your local Bureau of Motor Vehicle or the Secretary of State, depending on what it is called in your state and request a duplicate title.
You will need your drivers license for identification and you simply request a duplicate copy.  In most states it will take 7 to 10 days to get the duplicate title. Some states offer a speedy title.  Be sure to check to see if your state offers a speedy title. If you need it quickly because you can get it in approximately 3 days this way.
Lost mobile home title that was never
recorded in your name:
This can be tricky.  If you remember getting the title and having the previous owner sign off from the title but, you do not remember recording it in your name then you will probably have to track down the previous owner.  This can be difficult especially if you have no idea where the previous owner went.  That is why it is important to record these titles in your name once they sign off. 
If you can't find the previous owner that can be a problem. Than you may need to get the advice for a lawyer of file for bond, which is available in only select states. In cases where you just need to find the previous owner try tracking them down using Facebook. You could also hire a private investigator or skip tracer that can help you locate the person.  
Mobile Home title in owners name that passed away that signed off:
If you have a relative that recently passed and they signed off on the title its easy.  You can simply go down and record the title in your name. Just make sure there aren't other siblings that are going to stake a claim against the mobile home.  
Mobile Home title in owners name that passed away without signing off:  
In some cases the title is not signed off from and is in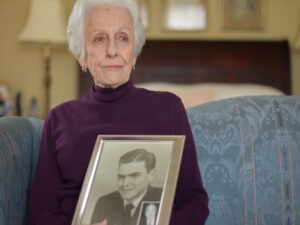 the name of the deceased. You will probably want to consult with an attorney that does probate cases.   In probate court you will be asked if you are the only descendant of the deceased. You will typically receive papers that you can take to the motor vehicle offices to transfer title.
This process could take a month or two to complete.  Many titles have the wording FULL RIGHTS TO SURVIVOR on them.  This will help when trying to file this title in your name.  If you have siblings you may have to proof to the courts that they have a right or don't have a right to the mobile home.
Mobile Home title with lien on it that is not valid
When looking at your mobile home title you may see a lien recorded. If this is the case you will have a bit of leg work to do.  If the lien has been released on a title you will see a signature under the lien area on the title.  However, if there is no signature than you might have an addition paper that goes with the title.  This paper will state that the lien has been released or paid in full.  If you have neither than you will want to contact the bank mentioned on the title and explain your situation.  They should be able to provide you with a letter stating the lien has been released.
In conclusion: Mobile home title are necessary to show ownership of the mobile home 
In conclusion, titles are recorded and taken care of through your motor vehicle offices.  Be sure to visit the nearest one to see if they can help you if you are missing a title.     In worse case scenarios if you are confused as how you can get your mobile home title consult a real estate attorney so they can help.  They should be able to point you in the right direction.