Its easy to get caught up in the should have and could have's. When it comes down to it you might be faced with just moving on and hiring a good divorce lawyer or attorney.
It is a shame that more couples don't find ways to save their marriages but sometimes things are beyond repair. If you own a manufactured mobile home and are facing divorce this information might help you through it.
Divorce rate in the U.S.
The current divorce rate in the U.S. is staggering to say the lea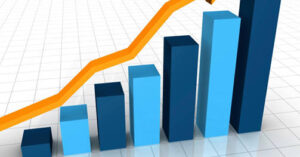 st. Just over 50% percent of all married couples now end up in divorce. That number has doubled since the 1960's. With so much information available online and influences from the others it is no surprise that couples decide to move on rather than work things out. Statistics now show that over 800,000 people file for divorce each year.
Divorce is stressful
Divorce is one of the most stressful situations you can go through in life. Followed closely by the number one most stressful in the world, the death of a loved one. Add in the fact that this isn't a quick fix, that it can take months to go through and it can really take it toll on you.
If you and your spouse have been together for quite a few years you may have a lot of goods that need to be divided up. This can take time to figure out. When you have an asset like a mobile or manufactured home there is decisions that you will need to make. Moving on top of a divorce is just going to add to the stress.
Attorney / Lawyer Consultation
Lawyers or attorneys do charge by the hour and their services are not cheap. There is a reason for that. Lawyers are the liaison between you and the courts. They help to walk you through complicated court proceedings. Attorneys can guide you along the way so that you come out with the best possible scenario to your current situation.
If you and your significant other are still on speaking terms its best to try to schedule a time to sit down and go over the assets that you have accumulated. Even if you have only been married one year you will still have things you would own jointly and that you will have to divide up. Rather than doing this part in front of a lawyer it is best if you can work these out prior to your initial meeting.
Here is a short check list of things you should discuss with your spouse prior to meeting with the attorney:
ASSETS:
____ Cash in Hand
____ Real Estate
____ IRA's
____ 401 K Plans
____ Stocks / Bonds
____ Savings / Checking Accounts
____ Annuities
____ Life Insurance Policies
____ Paychecks over the next couple months
____ Vehicles
____ Recreational vehicles, trailers or campers
____ Collectibles (coins or stamps)
____ Guns
____ Furniture
____ Lawn & Garden Items
____ Computers
____ Cell phones
_____ Jewelry
_____ Clothing
LIABILITIES:
____ Credit card accounts
____ Outstanding bills (electric, internet, etc.)
____ Mortgages
____Car Payments
Divorce Attorney / Lawyer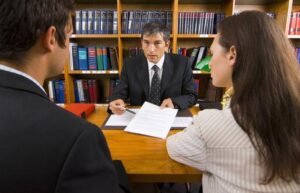 Hiring a divorce lawyer attorney is not an easy task. You need to find someone who is going to be good at the job but someone who is also affordable. You need someone who is good at negotiating and someone who has some compassion when it comes to both sides of the story.
Try to find a lawyer or attorney that you can get references on. Interview at least 3 attorneys and go with the best one. You must find a lawyer who is going to work hard for you. You're going to be in close contact with this attorney for months so pick someone that you like.
Who Pays for the Attorney / Lawyer Fees?
In a divorce you and your spouse will both have attorney's. If communication has broken down between the two of you it is important that you both have attorney's that can communicate your wants and needs.
It is best if you both can communicate through the process it could end up saving you thousands in the process. If not you will have to leave it to your lawyers to handle the whole process.
Divorce: Mobile Manufactured Home in a Park
If you have a mobile manufactured home in mobile home park, then it is not considered real estate. You will have a physical title that will have the owners name printed on it that will look just like a vehicle title. Many people are surprised that in all states a mobile home is considered a motor vehicle. This is because they have wheels and travel down the road.
Although a mobile home is not considered a piece of real estate in a mobile home park it is considered an asset. During a divorce you must decide what you want to do with this asset and there are a few factors that will come into play.
Divorce and Loans
Your mobile manufactured home might have a loan on it. When you owe against the mobile home and you are going through a divorce there are a few more things you will need to check into.
First, if you or your spouse want to keep the mobile home and live in it after the divorce you need to decide how the mortgage will be paid. Can the spouse pay the mortgage by themselves? If yes, they need to contact the mortgage company and apply for a loan.
You will need to decide if you are going to let the mobile home go for what is owed or if there is equity in the home. If there is equity this amount of money will need to be split up. You could decide to give more of your cash to your spouse in exchange for the equity in the home or negotiate another asset into the mix.
If one of you decide you want to keep the mobile home, and this is the avenue that you want to take it is best to contact a manager or loan specialist at the bank as soon as possible. It could take up to 45 days to get the full loan processed. If you want to get things squared away quickly this should be the first thing you get in order.
When there is a loan against the mobile manufactured home the home can be sold off and the mortgage balance would then need to be satisfied. This way you and your spouse can move on and get a fresh start. This is sometimes a good idea if there was bad feelings between you and your spouse. Many homes hold memories both good and bad.
Divorce and Leases
When your mobile home sits in a mobile home park you probably signed a lease for the land that it sits on. You will want to review your lease agreement to see whose name is on the lease. If you do plan to keep the mobile home in the park and you or your spouse want to live in the home you will need to make sure the person retaining the home is on the lease. After the divorce is finalized you do not want to be responsible for a lease that your ex is living in or vice versa.
Divorce and Titles
It is possible that both you and your spouse are both named on the title to the mobile manufactured home. You will want to make sure to sign off from the title if your spouse plans to keep the mobile home. That way they can take full ownership of the mobile home.
Another option would be to fill out a Power of Attorney form giving the spouse the right to sign your name to the title on the mobile home. This only gives the spouse the authorization to sign on this title and nothing else. It is very specific to the home itself.
Attorney Lien
If there is lien on the title that is not supposed to be on there you can contact your bank to see if they can provide you with a lien release. A lien release is just a piece of paper that you attach to the title to show that the loan has been satisfied.
If you do have issues getting this paperwork from your bank or your bank has merged with another bank your attorney should be able to help you get this lien satisfied. You may need to show proof that the loan was paid in full, so be prepared to provide those documents.
Divorce and Children
If you have children and they are enrolled in a local school, you may decide to sell the mobile home at a later date. This is called a deferred sale. Deferred sales can be anywhere from a few months down the road or a few years depending on what you agree on. It can be stressful enough for kids to go through a divorce let alone having to move at the same time so this is common for couples to agree to.
When children are involved in a divorce there are many other decisions that need to be made:
_____ Who will keep custody of the children
_____ Will one of the parents pay child support
_____ Who will have the children during major holidays or birthdays
_____ Will the spouses stay within close proximity of each other so they can co parent
_____ Who will take care of the medical insurance for the children
You should both agree to make decisions that are best for the children and put your differences aside.
Divorce: Negative Equity
Some couples do owe more on their mobile homes then they are worth. This is especially the case when couples have only been together for a year or just recently purchased their mobile home. It is possible to do a short sale on a mobile home.
A short sale will affect your credit roughly from 100 to 150 points typically. Banks will typically do short sales on mobile homes if you have paid on the home for a few years. A short sale allows you and your spouse to sell the mobile home for less than what is owed on it. Many times you have to be back on payments for this option to be available. You should also speak to a manager or loan specialist about this process if you discover that you can't keep up the payments.
Real Estate Lawyer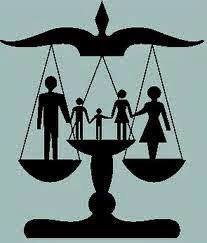 You may have a mobile home on private land and if you do here are some things you will need to check into. You can typically use your divorce lawyer to help sell this asset off as well. Many people believe that they must hire a real estate lawyer for this situation. However, real estate lawyers specialize more in deed/title disputes, property line disagreements and other real estate technicalities. Here are the items you want to check on…
First, do you own the land that the mobile home sits on? If no, then the mobile home will have to be either sold off and moved or you will have to continue to pay the lot rent that you normally do each month on the land.
Divorce and Renting Private Land
When you own on mobile home on private land that you are renting you need to follow a few steps. Check with the land owner to see who is on the rental agreement. Make sure if you are going to take over the rental agreement that the land owner is good with this as well. You do not want to take over the mobile home only to find out that your spouse was the only one on the rental agreement.
Divorce and Family
If a family member owns the land and they are letting you stay, there rent free and it is your spouses family member I would recommend selling the mobile home now. When divorces happen many things with family members can change quickly and you do not want to have issues going forward.
Divorce and Your Land
Let's say you own the land. You will then want to see if there is a title to the mobile home. If you do have title to the mobile home, then the mobile home is still considered just an asset not real estate. You can easily sell off just the mobile home and either you or your spouse can keep the piece of property.
If there is no title to the mobile home, then it probably has been abolished. This just means that the mobile home has been affixed to the piece of property and it now considered actual real estate just like a stick-built home would be in your state. Now instead of a title to transfer ownership you will simply have a property deed.
Divorce: Property Deeds
When you have a property deed rather than a title you will need to do a closing through a title company. The new buyer will want to make sure that there are no liens or back taxes owed on the mobile home.
Attorney Title
If you do want to separate the mobile home from the land you or your attorney can file this paperwork. This paperwork is called detachment paperwork and can usually be found at your local county courthouse. You must file this paper to reinstate the title to the mobile home. Many lawyers or attorneys will have the resources available to help you with this process as well.
Divorce: Selling your home
When trying to sell the mobile manufactured home you should fix any small repairs such as: a leaky sink, major drywall holes, kitchen cabinets that are hanging, missing trim etc. It is not recommended that you replace carpets, paint or do any major repairs. Many mobile home buyers want to make the home their own. They may want to put tile down instead of carpet and they may not like the same paint color that you choose.
Divorce: Spouse refuses to sell
When your spouse doesn't want to sell the mobile manufactured home you still have options. Discuss this situation with your lawyer / attorney. There will be options available. If you are on the loan documents or there is equity in the home then your spouse will be forced to make decisions. The attorney and judge can help you through this process.
Divorce: Quick Home Sale
If you do not want to show the mobile manufactured home to a bunch of people you have options. A great option is to sell your mobile home to a broker / dealer. This way you can sell your mobile home quickly.
While broker / dealers do purchase these types of homes for cheap prices there are benefits. Broker / dealers can purchase quickly, they don't have to be approved by parks and they can give you and your spouse time to move.
Another great reason is you can keep your divorce private. There is no need to tell the broker / dealer why you are selling the home just that you need to sell it quickly. When it comes to divorce you might not want all the neighbors to know what is going on and this one way to keep your matters private. You won't have to put up for sale signs and explain your situation.
Divorce Attorney / Lawyer Fees Tax Deductible
Tax laws change from year to year. In the past some divorce legal fees have been tax deductible such as obtaining alimony and spousal support. You will need to keep a record of all the fees you pay for the divorce and then check with your local tax person to see if you qualify for any tax deductions for that year.
Divorce Attorney with Payment Plan
Many attorneys will work with you on the expense of hiring them to process your divorce case. As stated before, it is not a cheap process but if divorce is something that you and your spouse agree on then it will be worth the investment to make sure everything is separated properly.
Divorce without an Attorney
It is possible to file for a divorce without an attorney. You just need to make sure that you and your spouse agree on all issues. This would include all assets, liabilities, custody and current bills.
You would need to research the processes for your state and file the correct paperwork. Realize that this paperwork does take time to file and tensions can build up in the process. You will almost always come out better if you are your spouse hire an attorney that will oversee the process for you.
Divorce Lawyer vs Paralegal
If you want to save money on your divorce and you don't want to file all the papers by yourself consider this step. Ask your attorney's office if they have a paralegal that can help you. Paralegals are typically a quarter to half of the cost of a lawyer or attorney. They can help to prepare documents for you.
This is a great idea if you and your spouse have come to an agreement on dividing up most of your items but you still want to have someone else prepare the paperwork and make it legal and right.
Divorce: When Only One Person Wants It
Sometimes you or your spouse might have second thoughts about the divorce. Especially when kids are involved in the divorce. Divorces take months and that can give couples a lot of time to reflect and think about things. If you have been together for years the decision to divorce can take some time to emotionally complete as well as complete on paper.
Divorce: Counseling
There are many couples out there that thought there
circumstances were not a repairable situation. Then they went to counseling and the re initiated the spark. Counseling isn't always about going to someone in person. Thanks for the internet there are many online counseling sessions or programs that you can go through that can help you through rough times. It might be worth checking one of these courses out like couples institute.
Divorce: Taking a break
Sometimes just giving each other some room and taking a break from each other for a few weeks can make all the difference in the world. If you have agreed to get a divorce maybe waiting a few weeks before you sign paperwork can give you time to clear your head and weight the pros and cons of the divorce.
In conclusion, divorces can be expensive. If you and your spouse agreement on most of the items that need to be separated it can help to ease the financial burden. Working things out for a few months might save you in the long run rather than fighting down to the last piece of furniture. Once you have the final items separated you can go on your way to starting a new life.