Ohio manufactured mobile homes are amazing. Ohio, better known as the Buckeye state, is a great state to live in especially in a mobile manufactured home.  Affordability would be the main reason to move to Ohio.  Ohio is currently ranked the 9th state in CNBC's ranking of Americas cheapest states to live.  Its no surprise that just over 11 million people have decided to call Ohio their home. What better place to live in an Ohio manufactured mobile home.  
Regular stick-built homes vs. an Ohio  manufactured mobile home
On average the median value of a stick-built home in Ohio comes in around $150,000 that is quite affordable compared to most states.  That puts most stick-built homes around $108 per square foot currently in this state.
Ohio Manufactured mobile homes however can offer you affordable living at its best.  Whether you are looking to set a manufactured home on private land or live in one of the popular mobile home parks in the state of Ohio the options are endless.
Manufactured Home Parks in Ohio
There are just over 2,000 manufactured mobile home parks to choose from in the state of Ohio.  If are looking for a 55+ community or fun for the whole family the options are plentiful in this great state.
According to the Manufactured Home Industry of Ohio nearly 66% of all manufactured mobile homes in the State of Ohio are on private land.  So, if you can't find what you are looking for in a mobile home park there are options with land as well.
Let's not forget the option to purchase a piece of land and move your mobile home to the location as well.  This is becoming an ever-popular choice as more and more Americans get their heart set on a specific piece of land.
Purchasing an Ohio Mobile Manufactured Home 
When looking at options for new manufactured homes it is hard to beat a Clayton Homes.  These homes are top of the line and offer affordability at its best.  With so many different home layouts to choose from and financing available it is worth checking out this home manufacturer.
You can also find many used mobile homes in the state of Ohio.  Used mobile homes can be found in mobile home parks, through local realtors or by visiting a local broker / dealer like www.USMobileHomePros.com.
Workforce in Ohio
Looking to join the workforce in Ohio?  If you are in the medical field, you would be in luck.  Some of the fastest growing jobs in this state involve the medical field.  Whether you are looking to be an occupational therapy assistant, medical assistant or physical assistant these positions are booming in this field of work.  Anesthesiologists and surgeons lead the way in the state of Ohio for top pay coming in right around $250k+.
Many Ohio manufactured mobile home parks are located near booming cities in this state so if you are looking at a close commute this could be your answer.
Financing for Ohio Manufactured Mobile Homes
If you are trying for financing for your home be sure to check out our page here.  By filling out this application a specialist will contact you that can help you with many loan opportunities.  
Biggest Cities for Ohio  Manufactured Mobile Homes
Ohio's biggest populated city is Columbus.  Leading the way at just over 800,000 people this city has much to offer you and your family.  Columbus is the capital of Ohio and sits nearly right in the middle of Ohio.  This allows for quick travel to any part of the state.  Ranked as the second most populated city in the Midwest just behind Chicago, IL.  From dining to top attractions and outdoor activities this city is bound to keep you moving.
Weather in Ohio in your Mobile Home
The climate in Ohio is pretty similar to any state you will find in the Midwest.  Four seasons visit the whole state of Ohio.  Spring, Summer and Fall are beautiful times of the year in this picturesque state.  From flowing rivers, to hiking trails and bike paths there is much to enjoy during these months.
Let's not forget the winter months that will provide you and your family with hours of entertainment as well.  From sledding, to snowmobiling and snowshoeing there is so much to do.
Rarely do you have to deal with any Earthquakes in the state of Ohio.  If you do experience an earthquake here, they tend to be very low on the Richter scale and they tend to do little damage.
Tornadoes and Mobile Homes in Ohio
Although rare an occasional Spring or Summer storm may bring the chance for very severe weather in the state of Ohio.  It is rare to have a severe tornado that is produced for Spring and Summer storms, but it is always good to be mindful of your current weather conditions.
Poisonous Pests in Ohio
You won't have to worry much about poisonous pests in the state of Ohio either.  Most of the Midwest states only have a handful of pests that you have to be aware of and they are pretty rare to see.
Anytime you get under a mobile manufactured home you want to watch your surroundings.  The underneath of a mobile home is a nice dark area for many critters to hide.  You can  find big or small animals / pests under homes.
You will want to make sure that your mobile home skirting is clipped together tight to prevent even the smallest animals from getting in.  Mice can do a lot of damage to a mobile home and you want to watch for them.
Education in Ohio
Whether you are looking to go back to school / college to further your education or you have grade school children Ohio has many different options to choose from.  Visit this link to learn more about the great programs that are available to help you https://ohio.gov/wps/portal/gov/site/residents/topic-hubs/education/education/
Manufactured Home – Home Schooling
Home schooling in your mobile manufactured home is another great thing to consider.  If you think that you will be relocating again in a few years, then this might be a great alternative to regular schools.  Pulling kids in and out of different schools can be tough on them.  When it comes to home schooling there are so many different options.  Thanks to the internet and the different services offered there has never been a better time to home school.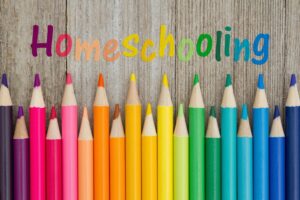 In Conclusion
Ohio is an amazing state.  If you are looking for a career change, a new fast paced way of living or just moving back near family and friends the state of Ohio has much to offer.  Start by checking out the manufactured home parks.   You can always find that piece of land that you want to live on and get the ball rolling as well.  There is no better time than now to move to Ohio and become a Buckeye. Start today looking for your Ohio manufactured mobile home!