A Colorado manufactured mobile home.  Are looking for an amazing landscape for your new mobile home?  Well look no further than the beautiful state of Colorado.
From flat plains to beautiful mountains that top out around 14,000 feet, Colorado has it all.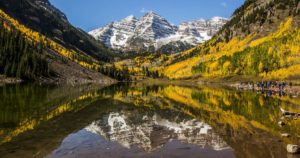 If you are into adventure, then Colorado just might be the state for you to move into your manufactured mobile home.  Colorado features everything from kayaking, fishing, white water rafting, biking to thousands of trails of hiking. There are over 5.6 Million people currently residing in Colorado and let's see why this state is so amazing to live in.  Rated as the 21st most populous U.S. State in the country.
Manufactured Homes and Affordability
Manufactured homes typically will cost you a fraction of the price of a stick-built home and whether you are looking to set them on private land or in a mobile home park they are very affordable.  Currently there are just over 870 mobile home parks in the state of Colorado.
These numbers on private land are growing rapidly as so many consumers are finding that you can move these mobile homes to private land and have a beautiful home for a great price. This makes finding a Colorado mobile manufactured home easy.  
Used or New Mobile Homes in the State of Colorado
When you are looking to purchase new or used mobile homes in the state of Colorado you can check all your local parks.  However, if you are looking for a mobile home to move to private land you will want to check with your local broker dealers.  Visit www.CashNowForMyHome.com to browse new and used homes available in the area.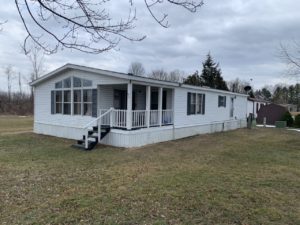 Jobs and Income in Colorado
Colorado has one of the highest median income levels in the nation at just over $71k.  Colorado leads the way in engineer jobs from flight engineers to mining and geological engineers.
The median price of a house in Colorado comes in right around $400k you can see why manufactured homes are going strong here.
Financing for Mobile Homes
If you are trying for financing for your home be sure to check out our page here.  By filling out this application a specialist will contact you that can help you with many loan opportunities.  
Taxes and the State of Colorado
The income tax in the State of Colorado are some of the lowest in the U.S. as well.  4.63% is the flat rate for everyone in the state regardless of income bracket.
When it comes to property tax for your manufactured mobile home on private land in Colorado you will find that they are quite reasonable as well.  Colorado boasts the third lowest property tax rate of any state.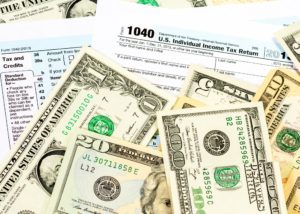 Health in the Great State of Colorado
If you are an active person or you are just looking to get out more then Colorado just might be your answer.  The state has so many outdoor activities it is considered one of the most active states in the US.
Obesity levels in the state of Colorado are some of the lowest in the whole country.
Climate of Colorado Area
Colorado does tend to be a much cooler state with an average temperature right around 45 degrees. However, if you love the cooler weather and you love snow there couldn't be a better state to have a manufactured mobile home.  From snowmobiling, snowshoeing and skiing this state has great winter activities for the whole family.
Hurricanes, Tornadoes and Earthquakes
Another great thing about the state of Colorado and living in a manufactured mobile home here is that you won't have to worry much about hurricanes, tornadoes and earthquakes.  This great state surrounded by mountain ranges offers a block from most of these natural disasters.  Although there have been a few tornadoes and earthquakes in this state the severity of them does tend to be minimal.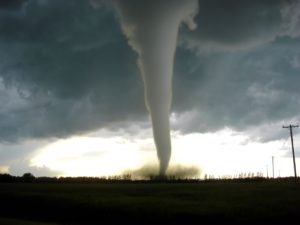 Poisonous Pests and Your Mobile Home
Colorado does tend to have a few more poisonous pests then most states.  The two leading the way would be the Western Rattlesnake and the Mountain Lion.  Snakes love to get under manufactured mobile homes so you would want to be careful working under your mobile home.
To name a few other pests would be the Black Widow spider, brown recluse spider, ticks.. besides the rattle snake these pests are pretty common in Michigan as well. Although some mentioned might not be deadly they can cause your body harm.
Best Cities in Colorado for Manufactured Mobile Homes
The scenic views in Colorado offer a large variety of places to live.  If you are looking for something to fit into a variety of activities for your whole family Colorado Springs, Colorado is a great option.  Colorado Springs is an amazing city from parks to coffee shops and is one of the largest cities by area in Colorado.
Denver, Colorado is the capital of the great state of Colorado.  This city is a bit more populated then Colorado Springs, CO but still offers something for the whole family.  Here you can experience the big city feel with exceptional shopping and dining.
In Conclusion
Colorado is an amazing state to live especially if you are an active person or have an active family looking for adventure.  It is hard to beat the tax breaks you will get in Colorado and also the beautiful views of the mountain ranges. Start looking today to find your Colorado mobile manufactured home.