Reaching the age of 55+ may bring mixed feelings for some.  You probably have raised your children by now and they are off doing their own thing.  This time frame in your life may leave you with extra time on your hands.  All your extra time use to be filled with running kids to practices or to a friends house but that time has no pass.  Your life is really just beginning and you want to make the most of it. 
At the age of 55 your typically in good health and ready for an adventure.  Your sites aren't set on a nursing home or even an assisted living center.  Your neighborhood that you once shared raising kids together has now changed…younger families are starting to fill the homes that surround you.. So, what is it that you are longing for?  What is out there for you to have fun but to also spend one on one time with your significant other?
How about a 55+ mobile home community….
STAYING ACTIVE
One of the biggest benefits of living in a 55+ mobile home community is the fact that you can stay active.  There are so many things to do in a mobile home community.  There are typically many activities put on by either neighbors or the mobile home park itself.  From playing cards at the clubhouse, to swimming in the pool, to working out at the health club to days full of exercises and walks around the park that just keep you active and healthy.  In a mobile home park there really is activities for whatever your pace in life might be.  Parks now offer such a wide variety of things to do from:
Community get togethers: pot lucks, dinners and BBQ's
Classes: cross stitching, sewing, crocheting etc
Casino trips and bus trips
Movie Nights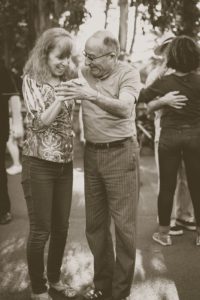 Bingo
Social Hour
 Pottery / Ceramic Classes
 Bands / Concerts or just Music Nights
 Dances & parties
 Walking clubs
 Golf outings
 And book clubs the list goes on and on
The best part about a mobile home park is there isn't a lot of traffic within the park and it typically gives you miles of paved roads to walk as well.  Most of the roads with a mobile home park are wheelchair and handicap accessible as well.    Keeping active and social in a mobile home park is a healthy life choice.  In a 55+ park there are so many people that can relate to your journey in life because they are at the same junction in their life. 
                                                                              Extra Staying Active Tip: 
If you are looking for a unique activity to keep you moving, metal detecting has become insanely popular over the last few years with the 55+ crowd.  Metal detecting offers physical activity with a sense of adventure added in.  Many seniors retire to warmer climates where you can do this activity more and the beaches are a great place to start.  Be sure to check out the local rules and regulations for this sport.  Check on metal detecting groups on Facebook.  There are typically a group of people that get together to do this sport together and it is a lot of fun.
BEING A PART OF A 55+ MOBILE HOME COMMUNITY
Throughout life there is really nothing better than belonging to something.  Whether when you were little it was the boy or girls scouts or maybe it was being part of a team in your school years.  Having a relationship with others and having a sense of ownership to a community is satisfying.  As a team you are all striving for the same outcome: peace and a sense of serenity and nothing provides that better than a 55+ mobile home community.
In these types of communities you are familiar with your neighbors and often their families and you are just looking to create memories together. Building relationships in your community is a great way to lead you towards activities that you never might have considered before.  Many residents might be like minded but maybe they have traveled to different areas or done different activities that you might find that you are interested in. Sharing these experiences is really what makes a 55+ plus community so special.  Whether its discussing your family, friends or recent visits to your favorite restaurant this is what brings these communities together.    
                                                 Many residents in parks love these facts about a mobile home park:
You can share ideas with like minded individuals and get involved in so many activities.  The members of the park are always looking for people to help organize these activities as well.  From bus trips, to study groups to group outings and community dinners there is so much to plan for and everyone can join in.  Once the activity is set and in place there is a sense of pride knowing that you helped make it happen especially on the day of the event. 
Being a special part of a team that offers a sense of engagements with the residents is what it really is about from working with park managers, to residents to their families.
Outside of the park there are so many other activities that you and area residents can get involved with as well from your local church to your YMCA to volunteering at shelters and soup kitchens.  So many businesses need extra people to help with their activities as well so don't forget to look around to offer a helping hand.  There is nothing better for your self esteem and self worth then offering a helping hand!
Residents in mobile home communities become family and in a 55+ mobile home community you can quickly find people that will enjoy the same activities are you…you just have to get out and meet them!!
                                                           PICKING OUT YOUR 55+ MOBILE HOME COMMUNITY
​
Location, location, location: you hear this all the time when it comes to buying real estate.  However, living in a 55+ community might make this statement less important to you. Now, of course you need to find out what state interests you so that plays into the location aspect of things. However, when choosing a community to live in you really want to look at the activities that they offer: do they line up with what you like to do.  You also want to look at the park layout: ponds, golf courses, accessibility to stores …What is important to you. 
Many park communities are located in such fantastic areas that you wouldn't have to travel but a couple miles from any community to get your necessities each week.  So, its more important what these communities have to offer within rather than their location within a state.  Popularity in states like Florida, Nevada and Arizona have risen to an all time high.                                          
FLORIDA : THE VILLAGES
There are a couple 55+ communities that sit near The Villages in Florida.  The Villages in Florida has really become the main headquarters in the United States for retirement communities.  I have been to this location and I can say I am not sure why you would ever have to leave the community.  They just have everything located in one big community.  From tennis, golf, shopping centers, restaurants and care facilities this area has something to offer everyone and really is worth checking out.                                                                              
                                                                       FAMILY & FRIENDS UNDER 55+
​
Family and friends under 55+ are always welcome to come and visit their loved ones in 55+ communities.  It is always recommended to check with the park offices to see what rules and regulations are required for visitors, especially if they plan to stay for a few days.  Many times it is just normal courtesy to respect neighbors with keeping the noise level to a minimum in these types of communities and enjoying the peacefulness of the community.
CONVENIENT LOCATIONS AND SAFETY OF MOBILE HOME PARKS:
The one benefit of a mobile home community that I really like is the seclusion of these parks.  Many mobile home parks are now gated and a park staff member ensures that only property owners or guests have access to the community.  This provides a great sense of security to the residents and really puts criminals at bay. 
Many residents try hard to make sure that their neighborhood stays safe and peaceful.  After many years of living in a neighborhood of kids and families running from practices to schools it is nice to know that you will now have peace and quite in your neighborhood and a sense of safety. 
Almost all mobile home parks are located in a very convenient area and you have many stores available to you within just a short commute, many times within walking distance.  This is extremely nice if you are a person who doesn't like to travel much.  Typically, mobile home communities are located near:
Grocery stores
Malls
Shopping centers
Hospitals / Walk – In clinics
Pharmacies
Restaurants / Fast food chains
Theaters / Bowling Alleys / Golf courses                                

​Not having to travel far to get your daily goods and services really is a great convenience for many living in a mobile home park. 
                                                            MOBILITY IN MOBILE HOME PARKS
One of the biggest benefits of being in a 55+ mobile home community is many of the residents are able to get around on golf carts through the park.  If you are a person who has limited mobility and doesn't like going for long car rides then this could be a big plus for you.  Traveling around your neighborhood gets you out of your home for a while and in touch with Mother Nature.  You can also travel to and from your home to the park recreational centers with ease. Golf carts have really become the transportation of choice for the 55+ communities.
Many parks now offer many miles of trails that are equipped to handle golf carts. Trails that can take you to scenic routes or to local stores, laundry mats, restaurants, or even entertainment destinations.  Traveling on a golf cart really gives you back your freedom to move around. In many warmer weather parks the golf cart have really become a hot commodity.  
Finally, If you still aren't completely convinced that a 55+ mobile home community might be right for you, you might want to consider all of the advantages for your health.  Living in a 55+ community really gives you a reason to get up and get moving and to stay active.  When you are active there are so many benefits to your health including:
Maintaining the ability to live independently
·        Improved blood pressure
·        Lower risk of Alzheimer's disease,
·        Lower risk of diabetes
·        Lower risk of obesity
·        Improved immune and digestive function
·        Reduce risk of coronary heart disease
These are just to name a few …..this list goes on and on and on of how important it is to stay active. 
                                               Some disadvantages to the 55+ mobile home communities
Whenever you have advantages to something to an idea…. I guess there will always be some downsides to the idea of living in a 55+ community as well and some of them include:
·        Do to the requirement of residents being 55+, many times this causes a disadvantage for other family members who want to use your place during weeks that you might not want to be there.  Park rules and regulations usually strictly follow the 55+ rules to keep a peaceful park. These rules typically don't allow for underage family / friends to stay in your home for periods of time.
·        Unlike assisted living homes, park communities do not offer 24 / 7 health care to the residents.  The fees that you pay for lot rent or home owner association fees typically do not offer any of these types of services.  However, you can always hire someone to come in and help with daily chores and cleaning of your home.  Many times residents have someone who will mow, trim shrubs, and do handyman work to keep the home in tip top shape
·        Unlike a stick built home that you would purchase and the value would go up and up over time.  Mobile homes can lose value over time.  If you are looking at living in a 55+ community to make a real estate investment that will appreciate over time you might consult a realtor or some experienced in market investments first.  
·        Another disadvantage might be when you go to sell your mobile home.  Not only do you have find someone who can be approved by the park, you have to find someone who can obtain financing for the home or pay cash and you also have to find someone who is 55+ that wants to purchase the home.  This may add to the difficulty in selling the mobile home.  That is why many 55+ sellers turn to a broker / dealer to purchase their home.  Its quick and easy!
In conclusion, mobile home communities for 55+ have so many things to offer.  Whether you are looking for just one on one time with your significant other or you are looking for new friends to make some great memories with a 55+ community can offer you just that.  So get out today and check out a mobile home 55+ community near you you might be surprised what adventure awaits you!!